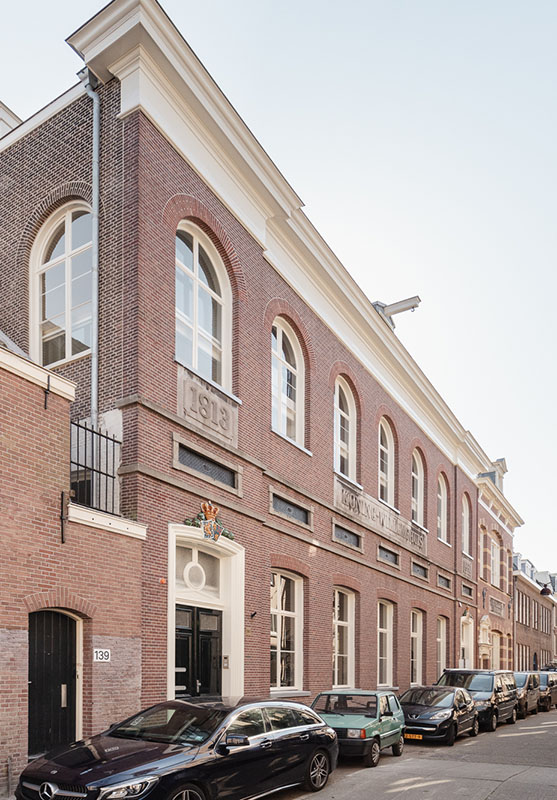 A home fit for a king
At Egelantiersstraat 141 – 143 is a historic building with royal appeal: Koning Willemshuis. Here, five luxury apartments have been delivered turn-key. Four lofts and one penthouse, ranging in size from approximately 153 to 192 sqm. The spaces are tall, bright and have international appeal. The gardens and balconies are quiet havens amidst the hustle and bustle of Jordaan district.
Transformation
Under the supervision of monument architect Hans Vlaardingerbroek, the building was transformed and restored – from an office complex into a residential building with historic character. The building's authentic and original features were carefully preserved, monumental staircases and commanding arched windows were renovated and lend the building character. Despite its historic facade, the building offers contemporary comfort, incorporating modern materials such as large steel window frames.